Accessory to a wedding-dress, the hat stays an elegant element giving a better appearance. Who has not imagined wearing an original hat and really to one's own taste on one's own wedding-day.
Be it a hat entirely out of your imagination or a hat from a fashion picture for example, Isabelle, thanks to her talent, will make for you the hat of your dreams.
In winter, the felt-hats, the fur-hats, in spring and summer, the floppy-hats and the little woman's-hat with a veil are examples of what Isabelle will bring to you to enhance your look, and this at very competitive prices.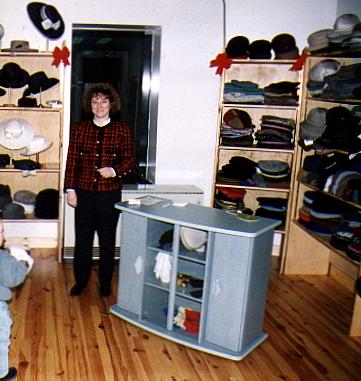 Welcome | Catalogue | A job under the skin | Tools | Once upon a time | e-mail